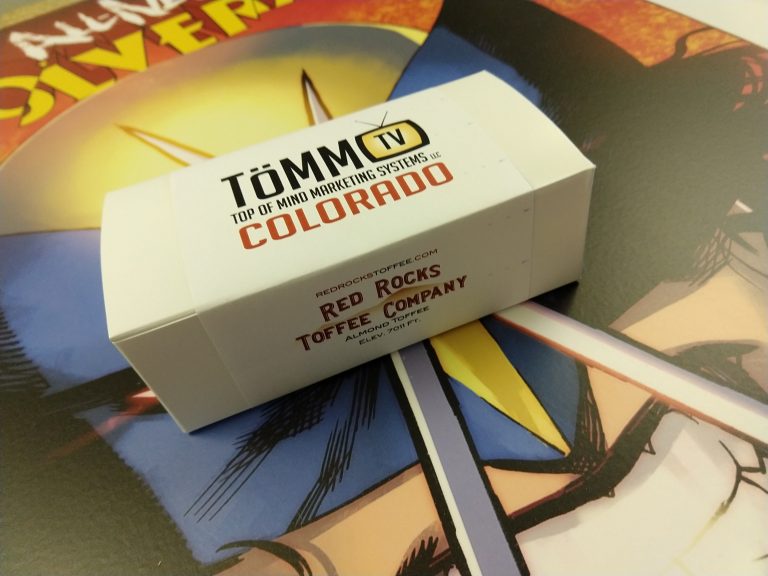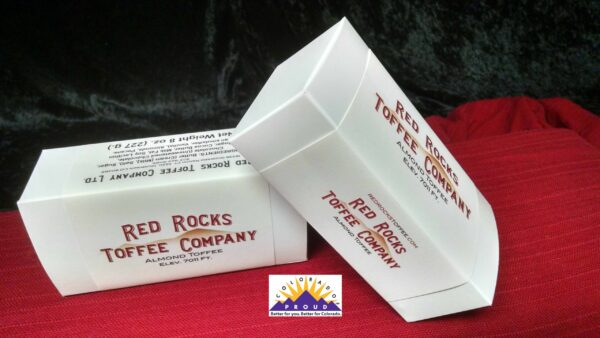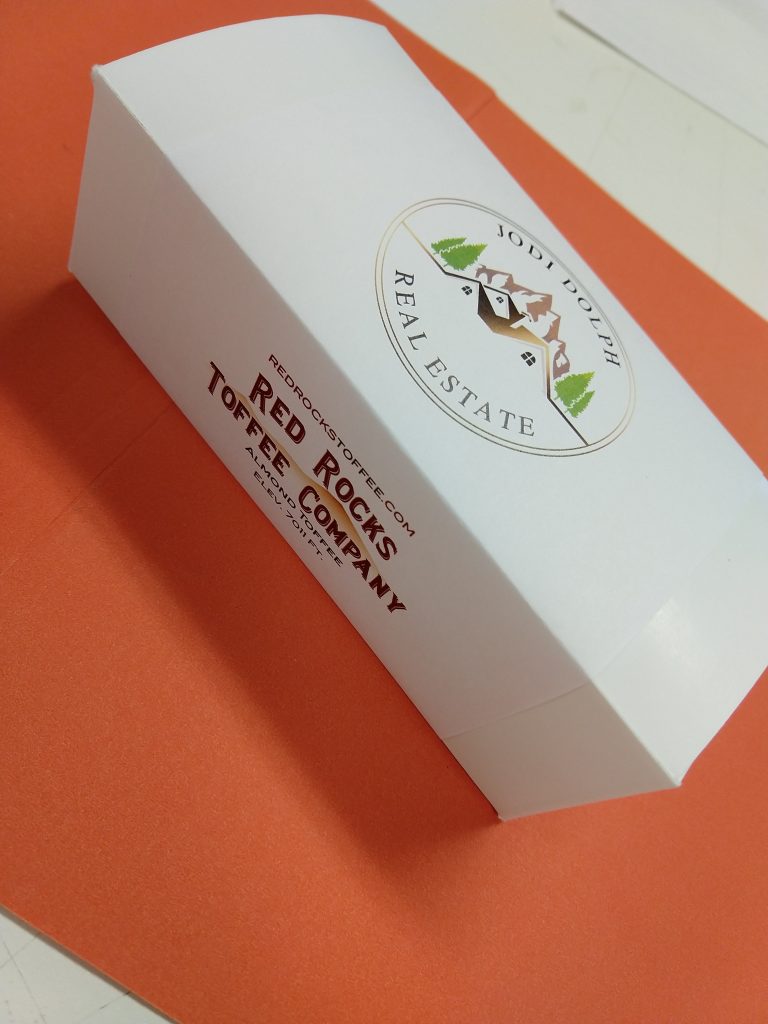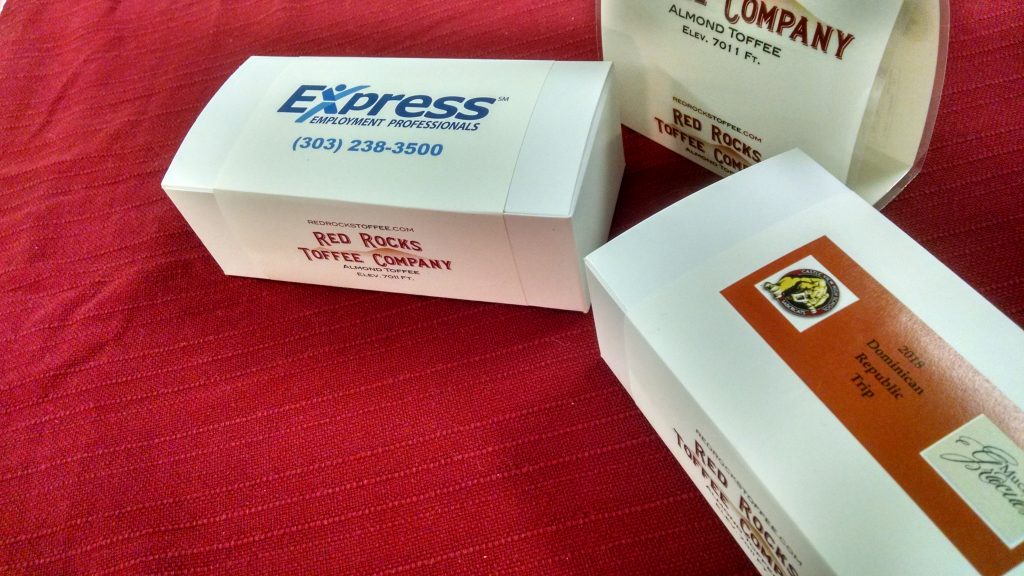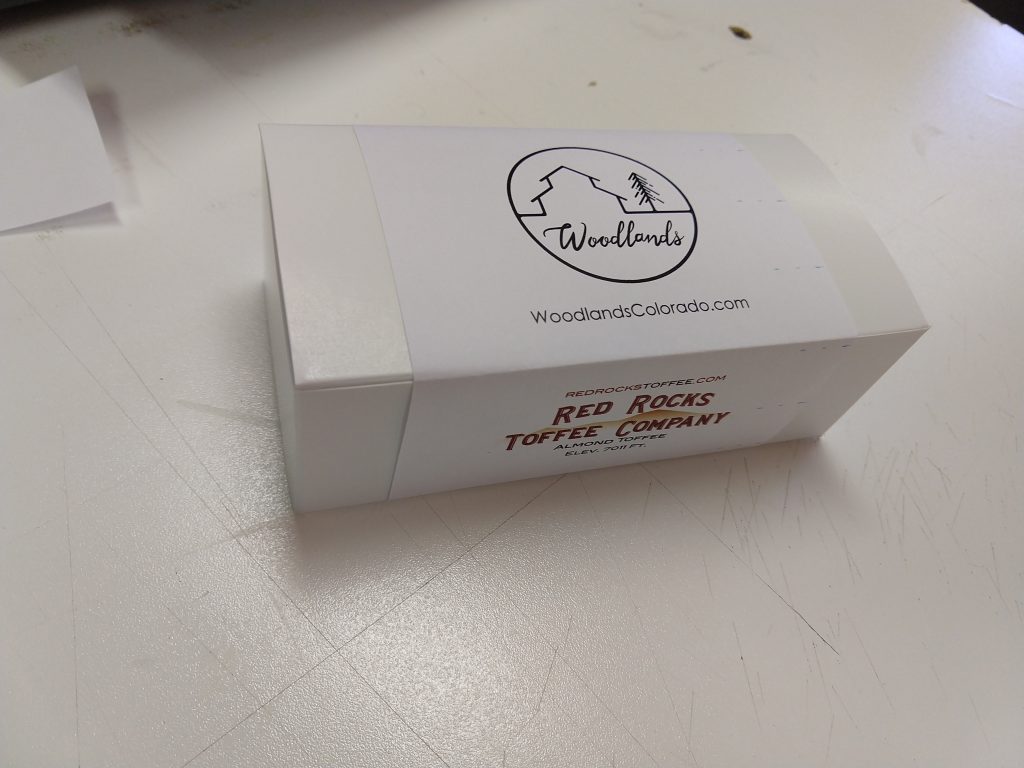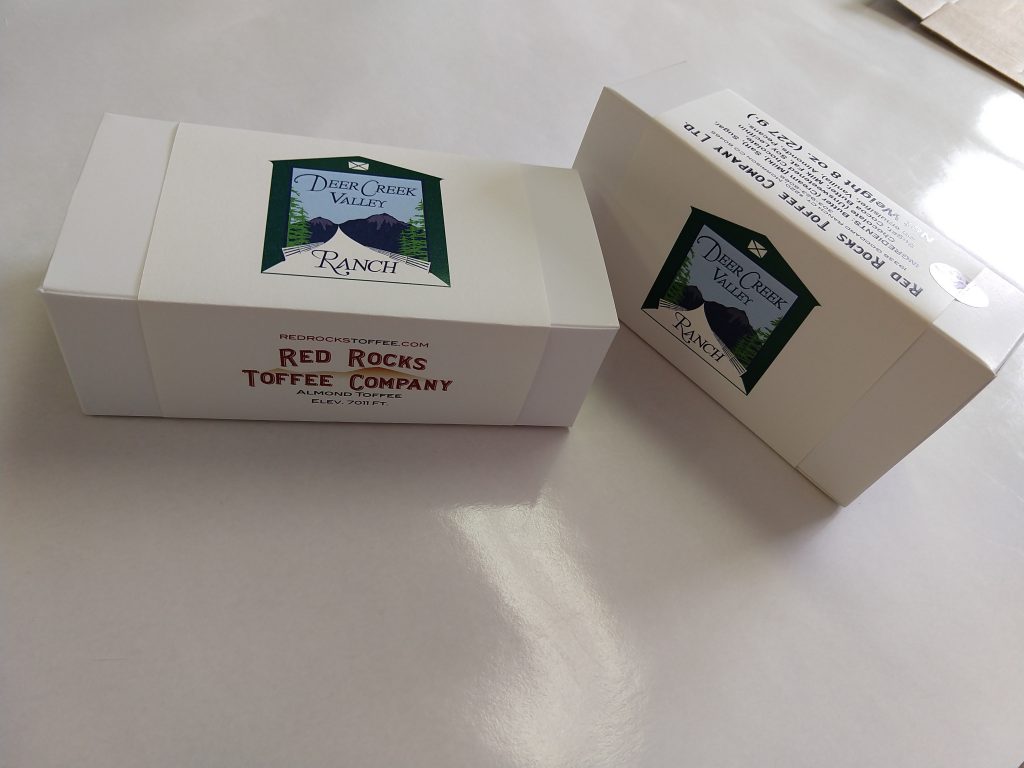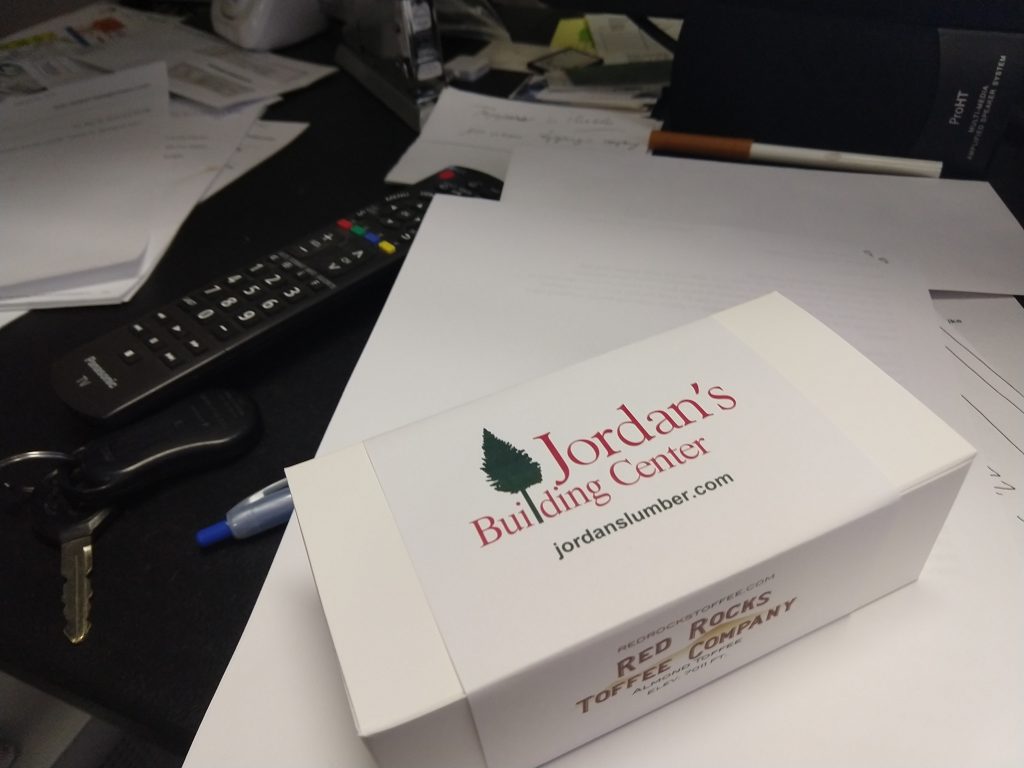 In the marketing industry, it's called co-branding, we call it CO-branding, as in COLORADO Branding.
Our toffee, poly-sealed, then packaged in a crisp white box with a light butter-yellow wrapper label, has a distinct clean look with a very traditional feel, with a wrapper label that allows for us to easily swap out graphics to those of a customer's.
We put the customer's logo/information on the top part of the label, making your co-branded label truly stand out and find appreciation by all that receive your gift.
We can do this for YOU! Simply commit to buying at least 30 boxes and a little head-start time, and you're on your way to building better relationships with your customers, potential clients, staff and friends.
Examples for this: corporate gift giving, business to business promotions, staff appreciation and events of all kinds.
Submit your request and logo file here...