Unique & Distinct Flavors
Micro-batched, hand-portioned and hand-packed.
Thank you for sharing in our dream of deep Colorado snow, wide warm smiles, and the making of lifelong friends.
We believe you will enjoy our toffee as much as we love making it!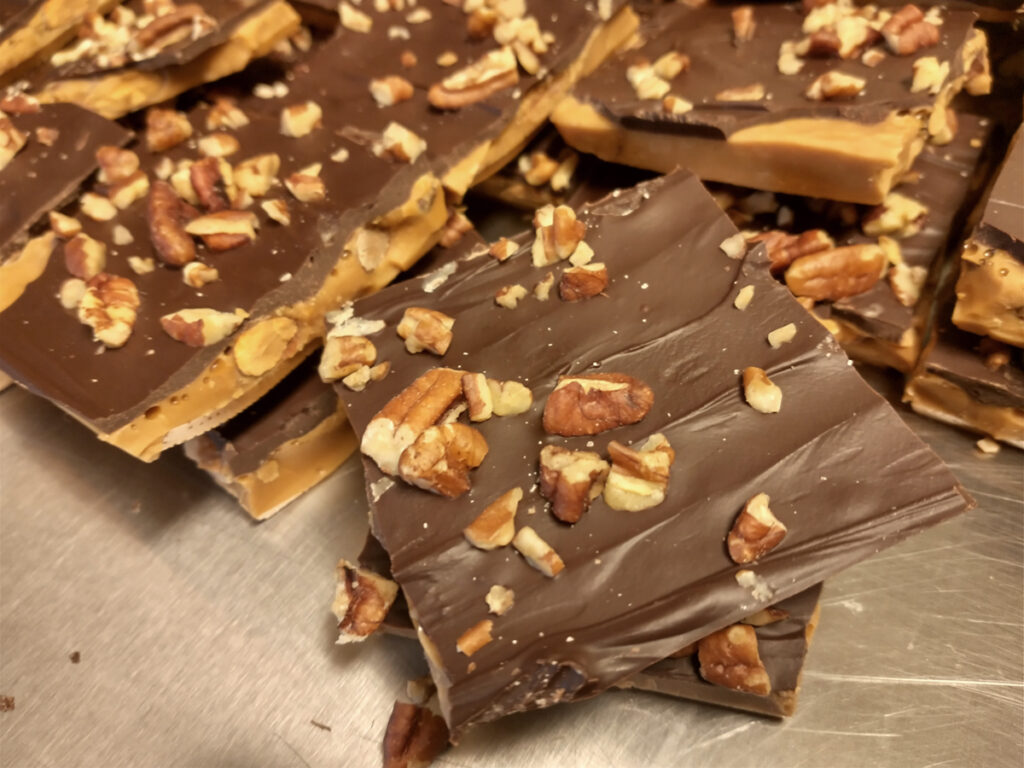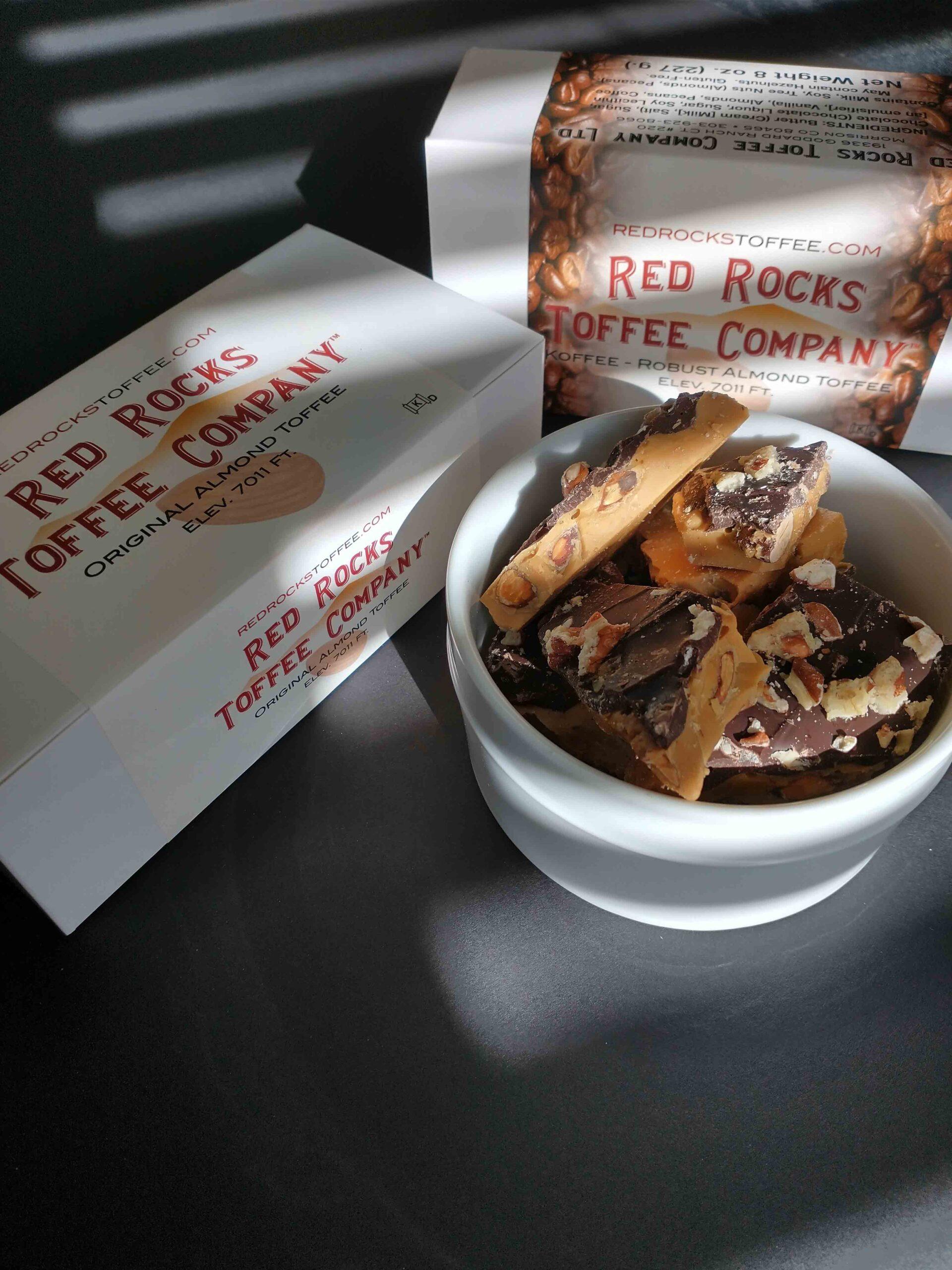 Hand-Made & Heart-Made in CO at 7011 ft.
Original Almond
Koffie-Robust™ Almond
Oregon Hazelnut
Koffie-Oregon™ Hazelnut
Slab in a Box OR Our Famous
Crumbly Bumblys™ (crushed) in see-thru bag!
All our toffees & cheesecakes are Kosher!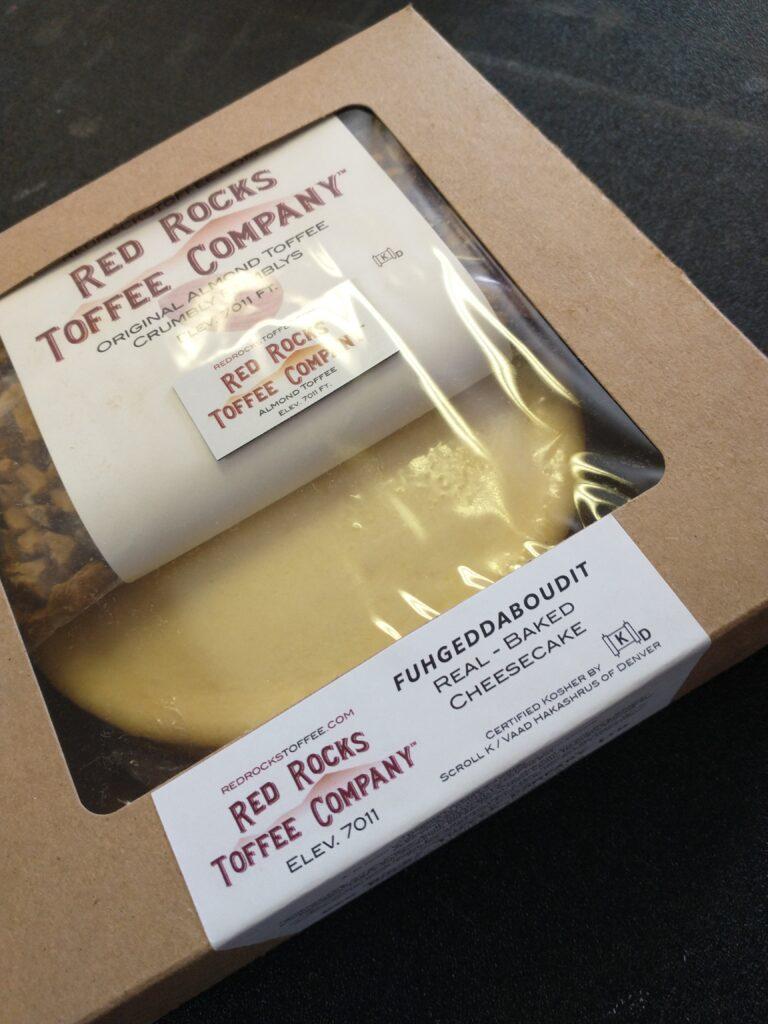 FUHGEDDABOUDIT 
Real-Baked Kosher Cheesecake
(Sold frozen & bundled with 8oz of Our Famous  Crumbly Bumblys™)
Mia Italia – Seattle Micro Roastery Coffee*
Forte 12 oz
Intenso 12 oz
(Roasted by a friend of ours)
Blue Bell Ice Cream
Homemade Vanilla
Find Red Rocks Toffee at 4 Great Colorado Locations!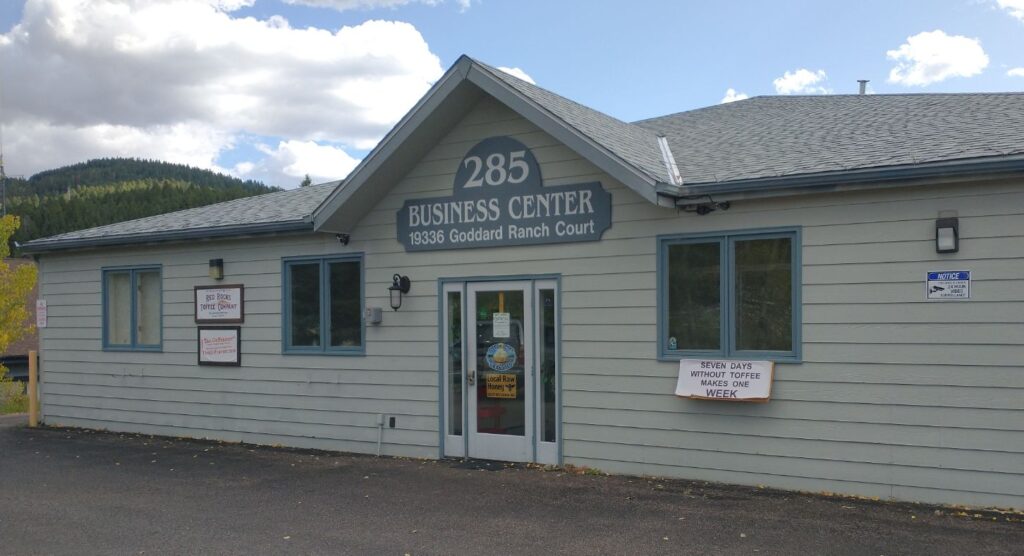 19336 Goddard Ranch Ct. #220Morrison, CO 80465
4064 Douglas Ave Suite A,Sedalia, CO 80135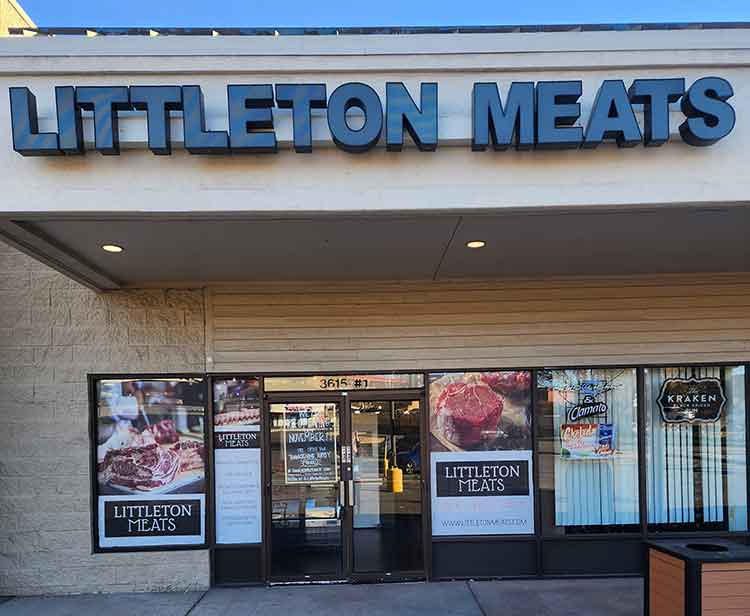 3615 W Bowles Unit 1,
Littleton, CO 80123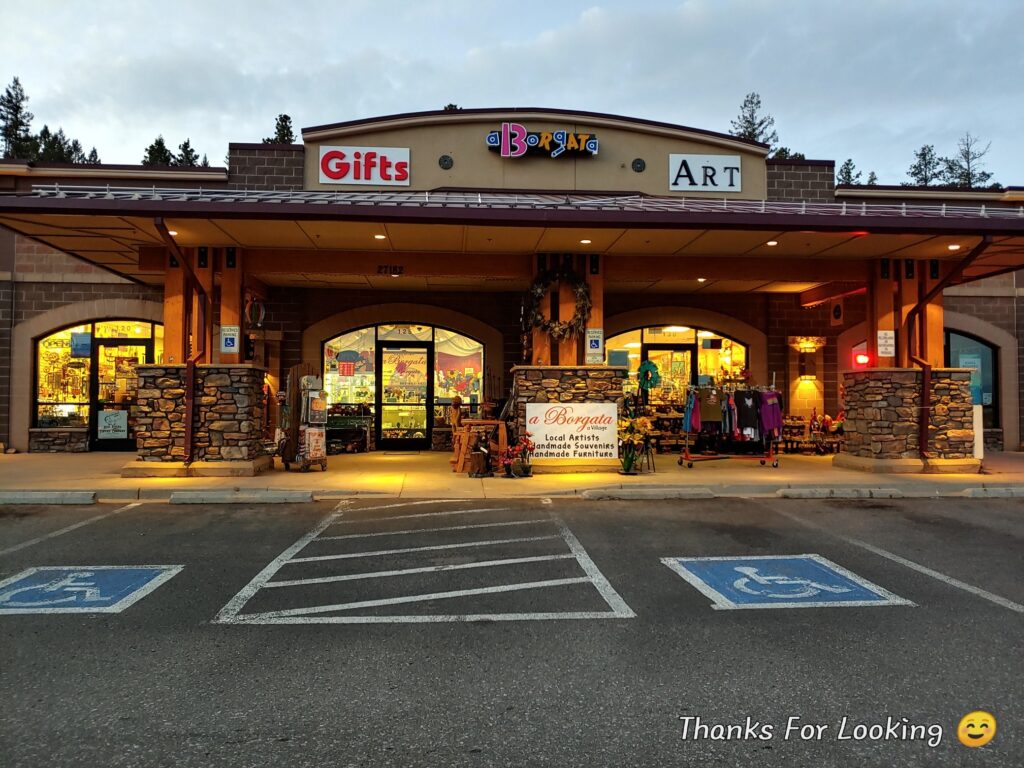 27182 Main St #125,
Conifer, CO 80433
Listen to our song"A Food of Love"!
Recorded by our Gospel friends in NC
All I have to say is WOW! Not only are these delicious and fantastic and amazing and incredible and delightful and enjoyable and tasty- they are also made by a fantastic company! I highly recommend all of these things! The cheesecake with toffee toppings is on the menu tonight.
I'm a toffee fanatic. I've driven by the sign off of 285 a bunch of times but I hadn't had an opportunity to stop until recently. This is some seriously righteous toffee, the best that I've had that is made within the US.
I'm a major toffee fan. Every Christmas I look forward to a treat of a certain very expensive gourmet toffee. Now, I've found some I like even better that costs much less!
Without a doubt the best toffee I've ever had. It's clear that these folks have put in incredible amounts of time to perfect their recipes. I cant recommend them highly enough. Fantastic gift for loved ones, or yourself.
The best toffee that I've ever tasted. They used to be headquartered in my town so bought it often for gifts for friends and to treat myself
Your Brand + Our Toffee = HAPPINESS!
Get custom packaging for your next promotion or event for a uniquely fabulous gift!